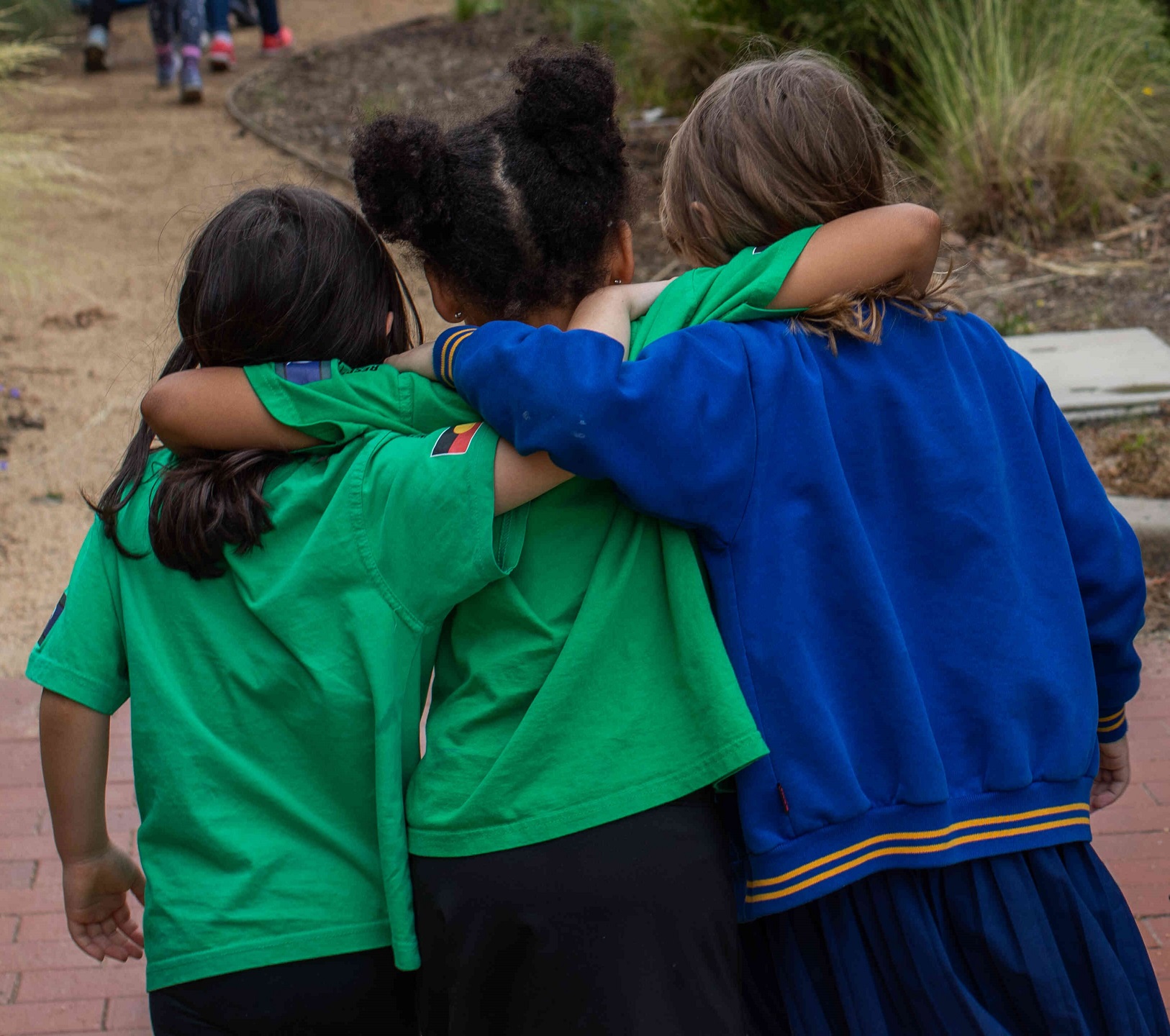 These protective factors for mental health and wellbeing play an important role when supporting children and young people during disaster recovery.

Be You Consultant, Elise Taylor, explains that studies, such as the Office of the Advocate for Children and Young People's Children and Young People's Experience of Disaster 2020 report, highlight what she and other Be You Consultants are seeing and hearing from early learning services and schools in communities impacted by natural disasters.
"Empowering children and young people in disaster preparedness, response and recovery can provide a sense of agency, reduce anxiety and also nurture a sense of belonging and connectedness."
Useful resources
The CYP Experience of Disaster 2020 report demonstrates that children and young people are leaders now, and that they have strong thoughts and feelings about how they can support and guide us through disasters.
Empowering children and young people
Experiencing a natural disaster or community trauma, may be frightening and overwhelming. When children and young people feel their voice is being heard, it empowers them to be involved in decisions that affect them. Being a part of the decision-making process can help them to gain a sense of control and feel supported as they work through feelings related to community trauma.
"Children and young people want to be involved, want to have their voices heard, and want to participate meaningfully in disaster preparedness, response, and recovery."
Understanding disaster recovery
Everyone's experience of a community trauma is different. How a child or young person experiences this may depend on their age, developmental stage, past experiences and current family and life circumstances.

If you are part of a community impacted by a natural disaster, understanding the disaster recovery needs and priorities of children and young people can help you to determine how you encourage them to participate and what activities you use to support their voice.

Considerations
At this time, do the children or young people have the capacity to participate and share their voice?
Consider what support is available to students, such as school counsellor, to ensure that students are supported to participate safely and have options to access support should they become distressed.
Does the learning community have the capacity? Consider the capacity of educators to engage in student voice activities.
Educators may also be impacted by the natural disaster or other community trauma. What supports are available to support educator wellbeing, such as collegial support and employee assistance programs (EAP)?
Resources
A link to Educator Wellbeing resources and Be You Fact Sheets on how trauma affects children and young people can be found on the right hand side of this page.
Considering the recovery needs of children and young people
If you are looking to support the voice of children and young people affected by a natural disaster or other community trauma, it's important to place their recovery needs at the forefront of your approach. To determine if a project or activity gives children and young people a voice, it's worth considering whether it:
Fosters connectedness and encourages the children, young people, and the learning community to build relationships, collaborate and work together.
Supports children and young people to participate and provides meaningful ways for them to engage. This may require some skill development for children and young people, or it may require communication with educators, to ensure children and young people can take part in decision-making or lead change.
Provides a safe space that is inclusive and embraces the learning community's diversity of experiences. How have you accommodated for children and young people with disabilities, identify as First Nations persons, or from a culturally and linguistically diverse background?
Addresses power imbalances that may otherwise limit safety and participation. For example, supporting at least two students to participate in an adult-led meeting, providing more than one method or opportunity that supports a student voice approach, acknowledge that children and young people's experiences of the natural disaster or community trauma will differ and that this may impact participation.
Supporting the voice of young children as part of disaster recovery and resilience-building
Early learning educators can use therapeutic storytelling and play to build emotional literacy and support young children's agency and resilience, before, during and after a natural disaster or other community trauma. Therapeutic stories open discourse and language and are flexible and adaptable to meet children's developmental needs.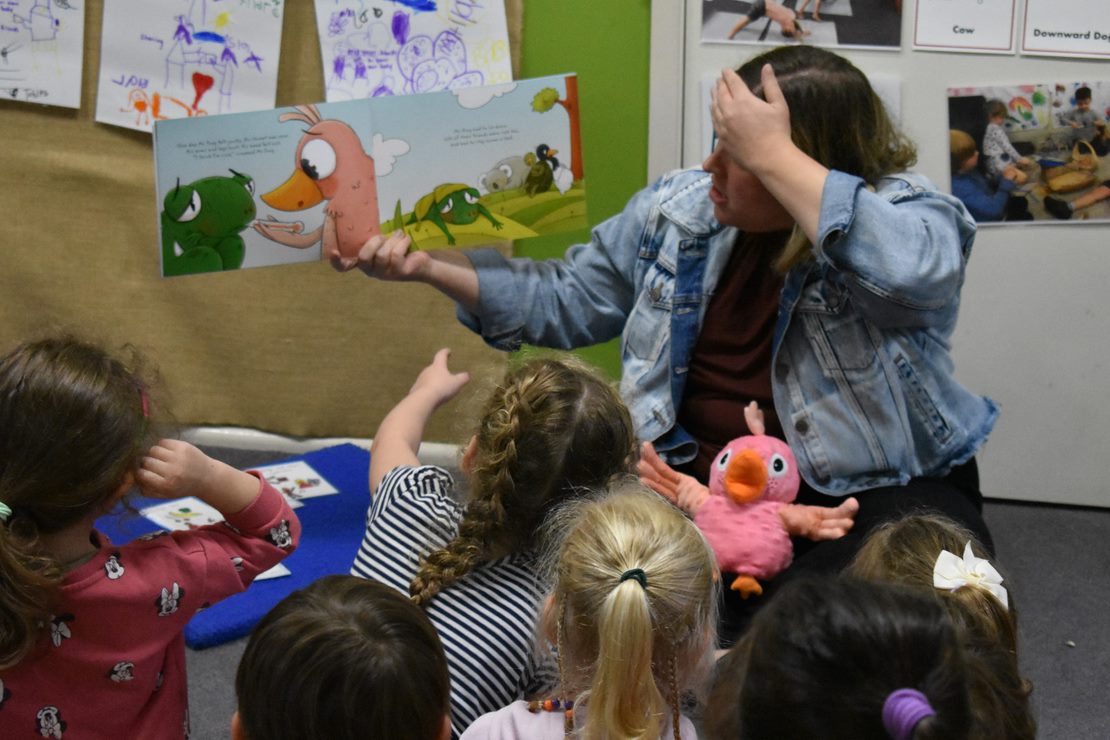 Amplifying the voice of children with Birdie's Tree
Birdie's Tree is an excellent resource for early learning services looking to amplify the voice of children impacted by natural disaster or other community trauma. The series of books and resources can be tailored to developmental stages and cover a range of different experiences of natural disasters and other community trauma such as bushfire, flood, and viruses (such as COVID).

These stories support a sense of hope and provides opportunities for children to connect with a character that has had an experience similar to them and see how these characters works through these challenges.

Sharleen Keleher, from the Queensland Centre for Perinatal and Infant Mental Health works with early learning educators and the Birdie's Tree resources.
"Through the use of therapeutic storytelling, we focus on creating a safe space for children to explore big feelings and challenging experiences.
"We support the children's agency in this process by recognising and encouraging choice of when and how to engage in this process."
Play is another strategy that can be tailored to children's developmental needs and allows children to engage with challenging experiences in a way that is removed away from the natural disaster or community trauma.
"Play allows children to safely test boundaries, express emotions, develop their understanding of the event and adopt healthy coping strategies," added Sharleen.