The home environment, and the families that occupy them, play a primary role on the ongoing development of children and young people. Families can include parents, carers, grandparents and kin who care for a child.
Any educator in an early learning service or school needs to know how to work effectively, sensitively and confidentially with families (who can have a diversity of circumstances) to foster the mental health of children and young people.

Read the supporting evidence behind Family Partnerships.
Accreditation and endorsement
All registered teachers in every state and territory must ensure they have added their teacher registration number and state/territory
to the My Profile page.

Please see
FAQs
for more detail on the Be You Professional Learning upload process and time frames in which participants can expect their learning to be recorded with their relevant organisation.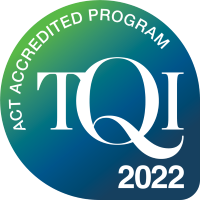 In the ACT, completing Family Partnerships will contribute two (2) hours of ACT Teacher Quality Institute (TQI) accredited professional learning addressing standard 7.3.2 Engage with the parents/carers of the Australian Professional Standards for Teachers.

The NSW Education Standards Authority (NESA) is reviewing its process for endorsing professional development providers and courses. As part of this, NESA is not accrediting any professional development providers, including Be You, as of 30 November 2020.

Be You will reapply for accreditation once NESA has outlined the new accreditation application process.

For more information on logging Be You Professional Learning activities with NESA, please see this Be You FAQ: Can I use Be You Professional Learning to support my professional development requirements as a teacher?

For more information about changes to NESA PD visit: https://educationstandards.nsw.edu.au/wps/portal/nesa/teacher-accreditation/professional-development/pd-requirements
Modules
Partner
Family Partnerships
0 mins
Partner with families through positive relationships.
Assist
Family Partnerships
0 mins
Assist families to foster mental health and wellbeing.