Join Be You
Be You provides educators with knowledge, resources and strategies for helping children and young people achieve their best possible mental health.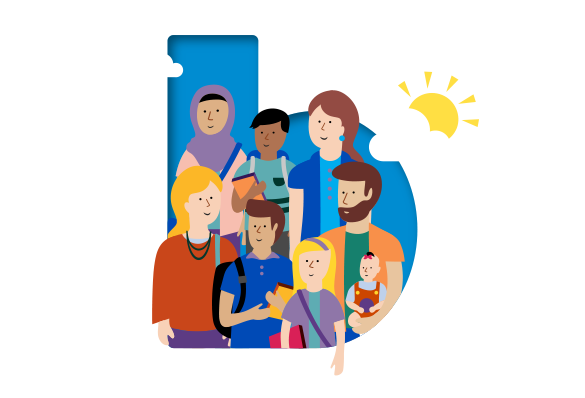 Why Be You?
We know that a key part of an educator's job is addressing the mental health and wellbeing of children and young people, and we understand that you need support to do this.


What does Be You offer?
Be You offers a range of online, evidence-based tools, resources and professional development for early learning, primary and secondary school educators to gain practical strategies and skills to promote mental health and wellbeing in their learning community.
Sign up as an individual or whole learning community
You can register as an individual user to access the professional learning, or as a Be You Learning Community for access to Be You Consultants, Check-Ins and even more tools to promote mental health and wellbeing.
Professional Learning with Be You
Be You Professional Learning is free, flexible and accredited and aims to help you understand mental health and wellbeing in learning communities.
The Professional Learning consists of 13 modules. Once you've registered, each module completed contributes to one hour of Professional Learning for teachers.
Learn more about Be You Professional Learning.
Get started
Want to find out more? Connect with us as you grow a mentally healthy learning community.
Explore strategies for supporting mental health and wellbeing with these practical tools.
Wellbeing Tools

Useful online tools and resources to help you look after your wellbeing as an educator, and that of the children and young people in your care.

Be You Mental Health Continuum

Use this tool to learn more about noticing changes in behaviour, when to be concerned and what to do next.

Be You Fact Sheets

Gain knowledge and share information with these quick-reference fact sheets. Themes range from wellbeing and development to grief, trauma and critical incidents.
Last updated: February, 2022